Joined

Jun 25, 2013
Messages

138
Location
Of all the tractor gyros I have come across in my research, this is the one that most appeals to me. The size, weight and power are right in line with a modern LSA or even a European microlight. Clean up the lines a little bit, give it a Rotax 912 or a big VW conversion, maybe switch to tricycle gear, and you have a nice place to start.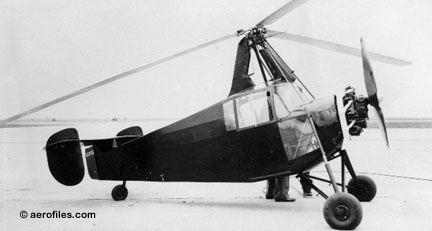 PA-22 1932 = 2pCMAg; 84hp Pobjoy Cataract; span: 0' length: 18'0" rotor: 32'0" load: 540# v: 105/90/0-25 range: 350. Experimental wingless with a three-blade, foldable rotor system. Side-by-side cabin; width: 7'10". First roadable autogyro built by Pitcairn. POP: 1 [X13199]. SEE Autogiro AC-35.
Source: Aerofiles.com
http://www.criticalpast.com/video/65675022432_Wingless-Autogyro_White-House_Army-officials_autogyro-landing
I have not yet turned up any detailed drawings or even a good article on the PA-22, but it appears to have been built under a contract to the Bureau of Air Commerce so I wonder if there are some test reports in the archives? Any leads appreciated.
Cheers,
Matthew