Joined

Dec 15, 2008
Messages

1,546
Location
Aircraft

Cessna 210 +, Xenon RST, Citabria
Total Flight Time

2000+
.
Each flight is entered in order by Date.
NEW FLIGHT ADDED >
The latest flight (1-24-2014) is at the end of the thread.
Page 6 post #80
.
Latest Flight Link >
http://www.rotaryforum.com/forum/showthread.php?t=27619&page=6
OR - from the begining flights of this thread
-------------------------------------------------------------------------------------
LOGBOOK Monday Oct 11, 2010
Todd and I met just after sunrise to do the preflight on Xenon 9MB.
It's a crisp fall morning with blue skies to the South, and low clouds and the hint of the just dissipating morning ground fog to the North. Our course lies to the North.
Today we are heading to Denver's Centennial Airport to meet with Dick Goddard and Mark Treidel, to have breakfast and to talk about a new Colorado PRA chapter (among other things. hangar flying , remembering the good ole days etc.)
The weather ahead has a few areas to watch, like Monument Hill AWOS is reporting a 1 degree temp/dew point spread, but currently a 2,000 foot overcast. So we launch.
Xenon Take off from Meadow Lake Airport 10-11-2010 on Vimeo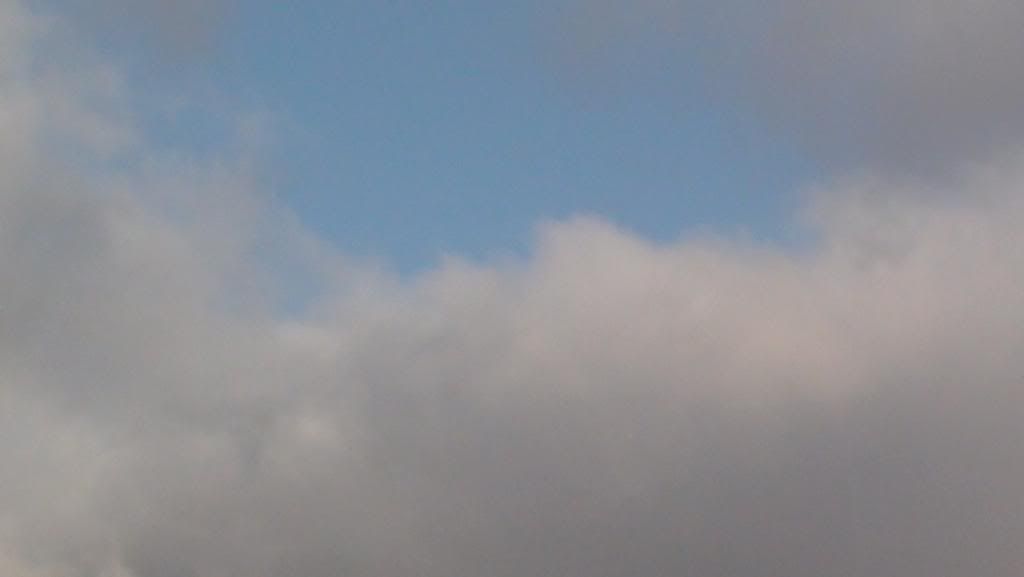 There are Low Ceilings over the Black Forest, but we get under with plenty of room. The clouds have lifted a little since the last hour weather report, and visibility is good, and improving.
Unfortunately we have a 12 to 20 knot headwind, lowering our ground speed to around 55 or 60 knots.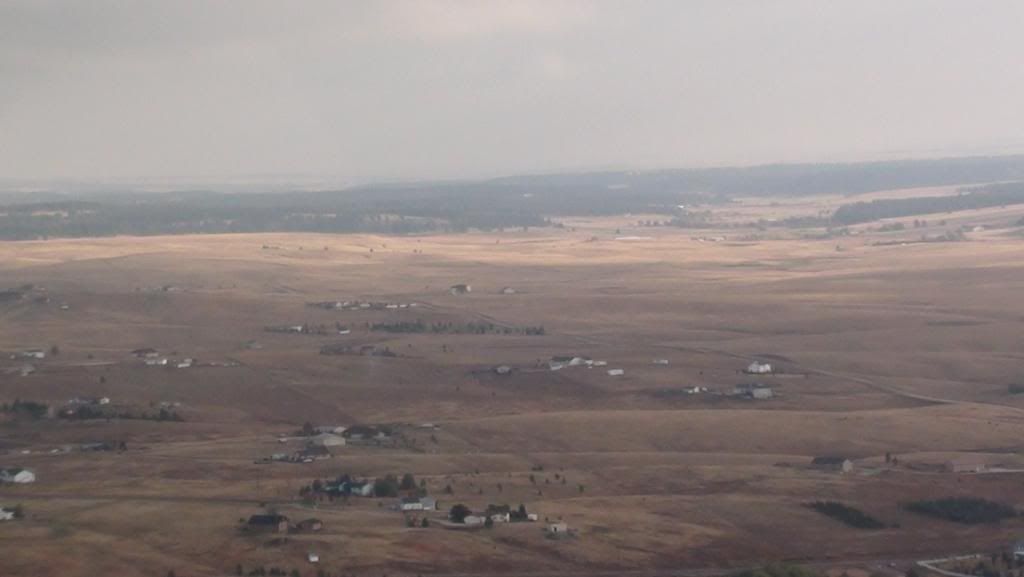 Soon we are upon the fall colors in Castlewood Canyon, just over the county line in Douglas County.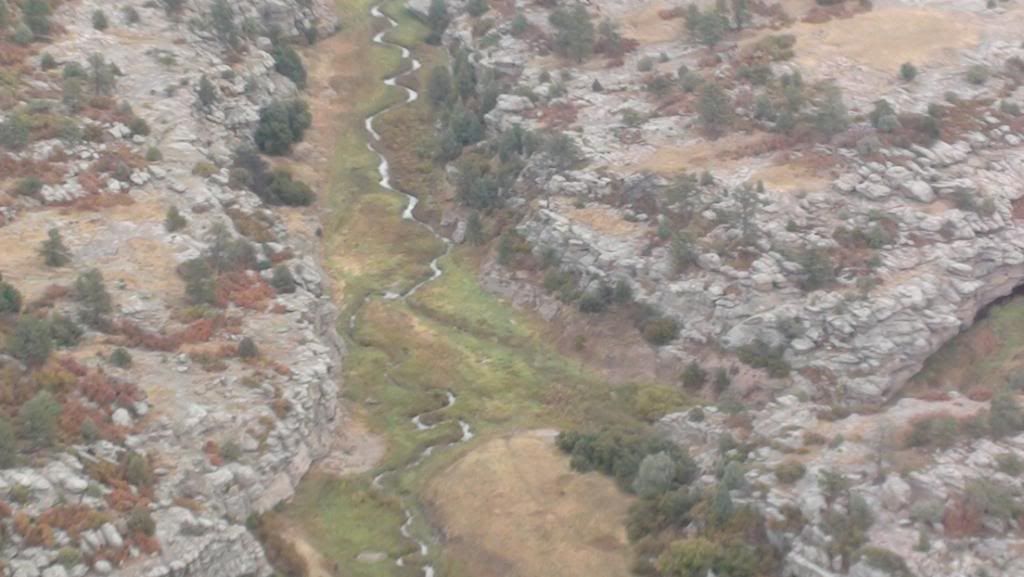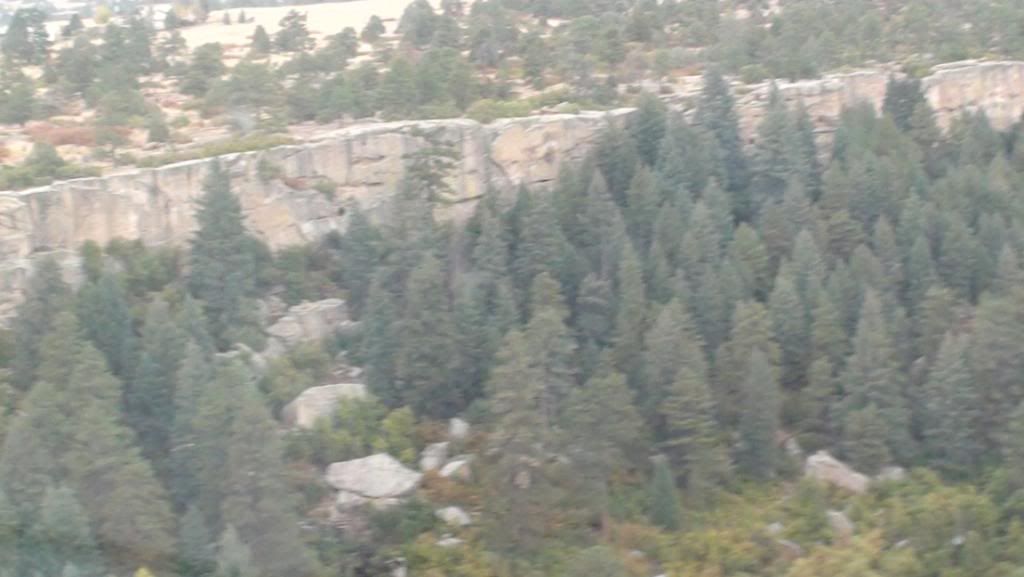 At the end of Castlewood Canyon, Denver Centennial is ahead just a few minutes flying time.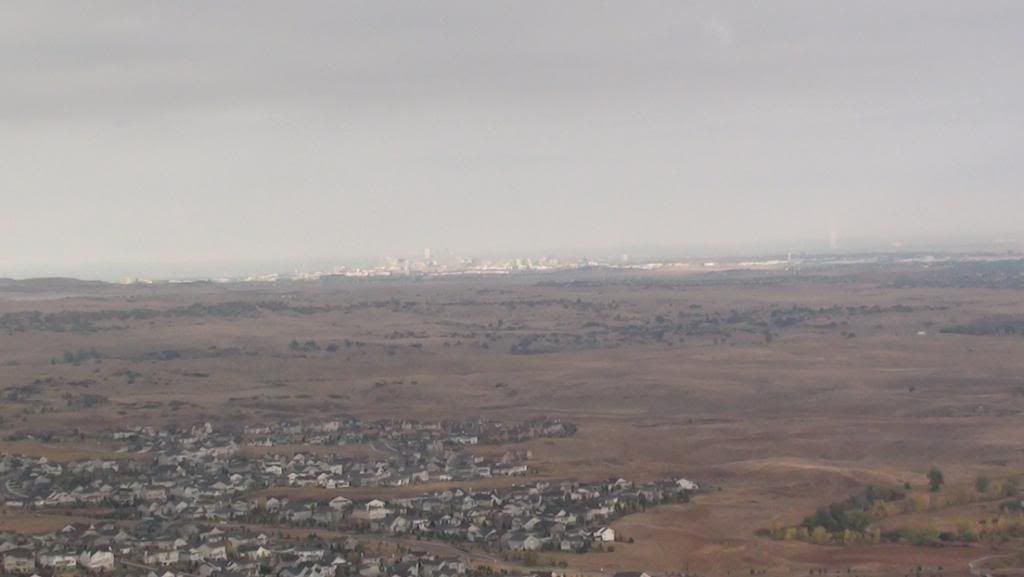 9MB: Centennial Tower Xenon Experimental Light Sport GyroCopter 719MB is abeam KOA with Whiskey in a left base for 2 8.
APA: GyroCopter 9MB enter a left downwind for Runway 17Left, 2 8 has men and equipment working on a runway light.
9MB: 9 Mike Bravo Roger, One Seven Left.
As we pass 2 8 we see the truck clear the runway.
APA: 9er Mike Bravo, Runway 2-8 cleared to land.
9MB: 9 Mike Bravo, Cleared for 28, and request to land long on the West end of Runway 28.
APA: 9er Mike Bravo, cleared as requested..
Landing APA 10-11-2010 on Vimeo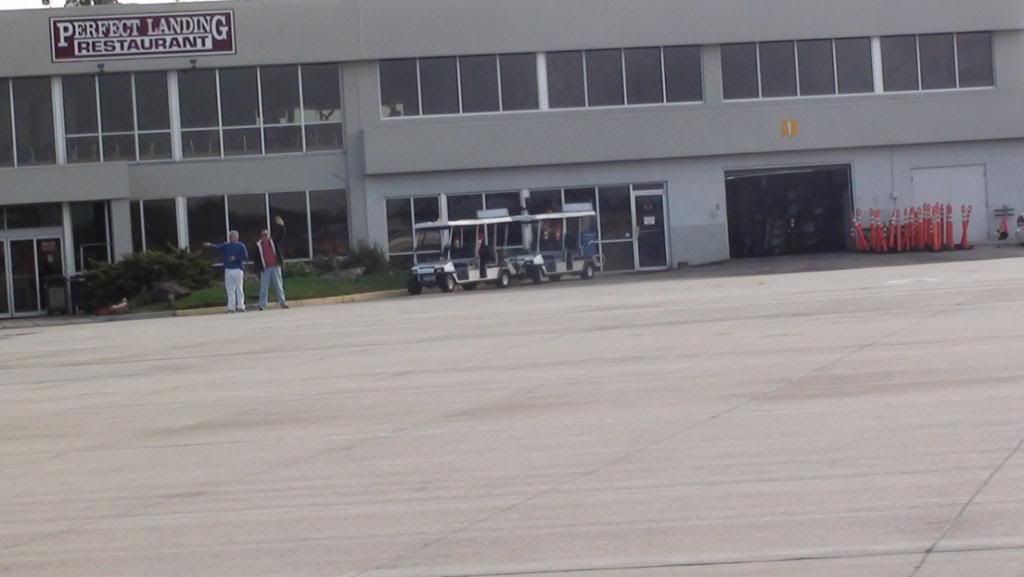 Obviously security must be lax at Centennial, as we saw what appeared to be some shady characters hanging out in front of the Jet Center entrance.
(Turned out they were Gyro pilots, confirming our worst suspicions. )
But fortunately, it was just Dick and Mark, our breakfast companions for today's outing, men of fine character and 2 of Colorado's most experienced high altitude Gyro pilots.
L to R Mark Treidel, Dick Goddard, and Yours Truly. (Photo by Todd Rieck)
Last edited: